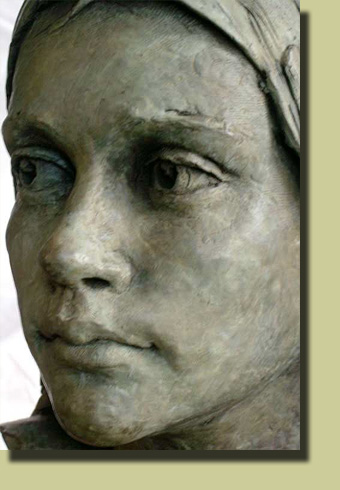 There is no lovelier way to capture an image of your child or loved one than a commissioned bronze portrait, or full length sculpture.
In most cases sittings for the original clay sculpture can be at the client's house, and takes about 3 days.
The clay original is taken to the foundry, where a mould is made. This can be reused if more copies are required. Bronzing and applying the patina takes approximately two to three months.
Choosing and applying the patina takes considerable skill and is an important part of the sculpture. Jane Hamilton is involved throughout the process and will work with you to make sure the finished piece has the look and feel you want
Contact Jane Hamilton for a price quote.